A German Shepherd is a big dog with a unique head shape—which makes it especially important to choose a correctly fitted collar. Your dog's collar is a crucial accessory. It's where you'll attach your dogs ID and their leash. This is why fit is so crucial for comfort and to ensure that the collar stays on for safety as they're running through the forest or crawling around in tight spaces.
To measure for fit, place a fabric measuring tape around your dog's neck halfway between the back of his head and top of their shoulders. Then add at least one inch for comfort. When the collar is fitted properly, you should be able to slip two fingers between his neck and collar.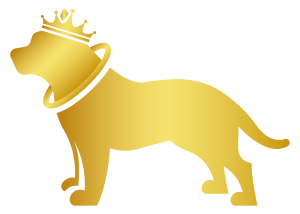 Keep in mind that German Shepherds have a unique head shape, with a thick neck (generally 18″ to 24″) in relation to skull size. This means that Shepherds can slip out of their collars if they are not fitted carefully. We recommend choosing a collar that's at least 1.5″ to 2″ wide to prevent a strong dog from slipping free. This will also protect their neck if they are big pullers as it offers more support.
Your German Shepherd is no Chihuahua. They are powerful strong breed with a tendancy to pull and, even as a puppy, they can be a challenge to control. However when properly trained, German Shepherds are a model of predictable behavior. Here are some frequently used collars for Shepherds:
---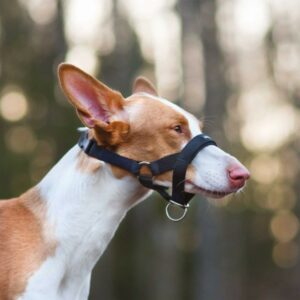 Halter Collar
Also called "gentle leaders" or "head collars," these attach around the head and behind the ears. Currently popular, they allow gentle correction by pulling at your dog's weakest point, the muzzle, while allowing him to pant, drink, and bark.
This collar is suitable for obedience training, amongst others. Your dog should pay better attention to you with this kind of collar as you can manage the direction of their muzzle. However, it takes time for your dog to get accustomed to this collar, so patience, time, and treats are needed.
Pros
Can correct difficult walkers
Easy to use
Inexpensive
Cons
Can cause irritation to your dogs muzzle
Improper use could injure your dog
Can take a long time for your dog to adjust to
Limited designs
---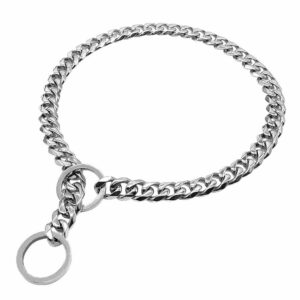 Choke Chains
Commonly used for temporary correction, it tightens around the dog's neck when the lead is pulled, getting his attention, then slipping loose. A choke collar can be dangerous if left on an unsupervised dog.
The use of choke collars has been associated with whiplash, fainting, spinal cord injuries leading to paralysis, crushing of the trachea with partial or complete asphyxiation to name a few. As German Shepherds are extremely strong we recommoned avoiding choke chains as an enthuisatic dog could quite easily hurt themselves while pulling on a leash.
Pros
Easy to use
Inexpensive
Can stop your dog pulling
Cons
Can damage your dogs windpipe
Can be dangerous if not used correctly
---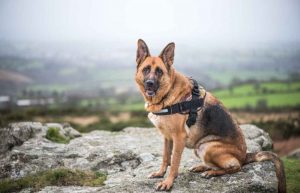 Harnesses
Consider a dog harness if your German Shepherd has a respiratory or throat problem that makes wearing a conventional collar uncomfortable or a potential risk. Just remember that harnesses were designed to give working dogs more pulling power. That means you'll have less control when walking your strong German Shepherd if they tend to pull a lot. You can also try a no pull harness, which puts gentle pressure against the chest and discourages pulling.
For your German Shepherd puppy, consider having both a conventional and training collar on hand. And always speak to a qualified dog trainer if there's any question about the proper use of a corrective collar or training device. Remember, keeping your German Shepherd safe and comfortable is the first priority when selecting the perfect collar.
Pros
Great for dogs with respiratory issues
No stress on your dogs neck
Cons
Can allow your dog to pull more so may be be suitable unless your dog walks well
Larger dogs can sometimes find harnesses too restrictive
Tactical Collars
A tactical collar is a great choice for German Shepherds as they predominately focus around being a practical solution for dog handling and working dogs. They often feature uprated components such as heavy duty buckles and more durable materials.
It becomes even more important to choose the correct hardware when you have a strong dog breed or a dog that loves to pull. That's why many owners are now looking to higher quality products. You never want a dog collar to let you down at a busy road or when your loved one spots a cat! A powerful dog can easily snap a weak dog collar made with cheap hardware and leave you standing with an empty lead.
Pros
Strong and durable
Extra control with a handle
Cons
Not a mainstream style yet
Can be too bulky for small breeds
We've added some products below that are a great choice for German Shepherds.