Superfood Lamb with Mint, Pomegranate, Mulberry, Broccoli & Fennel
The Regal Dog Superfood range is a complete premium dog food with modern recipes. We use the finest raw meat gently cooked to protect the valuable protein, plus a blend of nutritiously beneficial Superfoods.
British Lamb – An excellent source of Protein, Iron, Zinc, Selenium and Vitamin B12.
Mint – Mint is a perennial herb grown for its leaves. This is a great source of potassium to help with nerve and muscle functions. Whilst also containing Vitamins A and C, which helps with bone, skin and vision health.
Pomegrante – Pomegranate is a fruit with seeds and flesh surrounded by skin and comes from the Lythraceae family. It originated throughout the Mediterranean region and is a fantastic source of Vitamin C which has an essential role in collagen synthesis; this is important to help maintain healthy bones.
Mulberry – Mulberries are grown on trees and a type of fruit related to figs. Fully loaded with antioxidants to help with everyday health and wellbeing. In addition, it is a source of iron to help support normal functions of the circulatory system.
Broccoli – Broccoli is a cruciferous vegetable related to cabbage, kale, cauliflower and Brussel sprouts. It is a great source of dietary fibre to help normalise the gastrointestinal transit time. Whilst also containing Vitamin K to promote bone health.
Fennel – Fennel is a member of the carrot family, however, it is not a root vegetable. A good source of calcium helps maintain healthy bones and teeth. This also helps to increase appetite as well as minimising belching in dogs.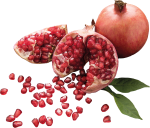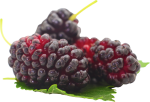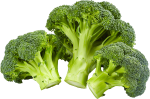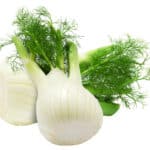 Suitable for all breeds and for both raw and kibble-fed dogs
Feeding Guide
| | |
| --- | --- |
| Weight of dog (kg) | Grams per day (g) |
| 1 – 5kg | 25 – 80g |
| 5 – 10kg | 80 – 130g |
| 10 – 20kg | 130 – 220g |
| 20 – 30kg | 220 – 300g |
| 30 – 40kg | 300 – 375g |
| 40+ kg | 375+g |
This is a feeding guide only, please monitor and adjust the quantity based on the breed, age and activity level of the dog. When a dog changes food this should always be done gradually, slowly introducing the new food over a period of 1-2 weeks.
Composition
65% Beef (35% Freshly Prepared Beef, 24% Dried Beef, 6% Beef Fat),
Sweet Potato, Beans, Beet Pulp, Dried Superfood Blend* (Including
Carrot, Green Beans, Cauliflower, Tomato, Courgette), Minerals, Omega 3
Supplement, Vitamins, Fructooligosaccharides (192 mg/kg), Glucosamine
(170 mg/kg), Methylsulfonylmethane (170 mg/kg), Chondroitin Sulphate
(125 mg/kg), Mannanoligosaccharides (48 mg/kg), Olive Extract (0.01%).
*Each equivalent to 4% Fresh Ingredients
Analytical Constituents
Crude Protein – 38%
Crude Fat – 16%
Crude Fibre – 2%
Crude Ash – 6%
Moisture – 8%
NFE – 30%
Metabolisable Energy – 399 kcal/100g
Omega 6 – 0.9%
Omega 3 – 0.5%
Calcium – 1.2%
Phosphorus – 0.9%
Nutritional Additives per KG
Vitamin A 15,000 IU, Vitamin D3 2,000 IU, Vitamin E 95 IU
Trace Elements: Zinc (Zinc Sulphate Monohydrate) 50 mg,
Iron (Iron (II) Sulphate Monohydrate) 50 mg, Manganese
(Manganous Sulphate Monohydrate) 35 mg, Copper (Copper
(II) Sulphate Pentahydrate) 15 mg, Iodine (Calcium Iodate
Anhydrous & Potassium Iodide) 1.6 mg, Selenium (Sodium
Selenite) 0.3 mg