Superfood Chicken with Ginger, Pomegranate, Kale, Artichoke & Blueberry
The Regal Dog Superfood range is a complete premium dog food with modern recipes. We use the finest raw meat gently cooked to protect the valuable protein, plus a blend of nutritiously beneficial Superfoods.
British Free Range Chicken – Naturally high in Protein and an excellent source of energy. Chicken helps build lean muscle mass and provides omega 6 fatty acids which help your dog's coat shine.
Ginger – Ginger is a tropical flowering plant and is from the same family as turmeric and cardamom. This superfood contains many antioxidants that can contribute to a dog's overall health and wellbeing. It is also a great source of potassium to help with nerve and muscle functions.
Pomegrante – Pomegranate is a fruit with seeds and flesh surrounded by skin and comes from the Lythraceae family. It originated throughout the Mediterranean region and is a fantastic source of Vitamin C which has an essential role in collagen synthesis, this is important to help maintain healthy bones.
Kale – Kale is a superfood that is increasing in popularity in pet food. This is a cruciferous vegetable and part of the  Brassicaceae family, which include cauliflower, broccoli and cabbage, to name a few. Kale is a good source of Vitamin A that helps to maintain healthy vision. While also having low-calorie content and being high in potassium and calcium to help support healthy bones.
Artichoke – Artichoke is the flower bud of a thistle plant and is classed as a vegetable. This Superfood is a source of Vitamin B3, an important cofactor in carbohydrate, protein and fat metabolism. Whilst also helping to support a dog's immune system and muscles.
Blueberry – The blueberry was one of the first foods to be titled a 'Superfood' and is grown on shrub bushes. Blueberries have antioxidant properties, which may help protect cells from damage and help support the immune system. High in fibre and vitamins C and K, these nutrients are fantastic for contributing to the overall health of dogs.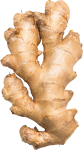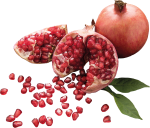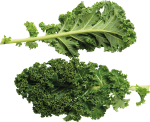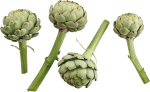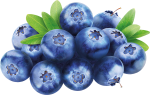 Suitable for all breeds and for both raw and kibble-fed dogs
Feeding Guide
| | |
| --- | --- |
| Weight of dog (kg) | Grams per day (g) |
| 1 – 5kg | 25 – 80g |
| 5 – 10kg | 80 – 130g |
| 10 – 20kg | 130 – 220g |
| 20 – 30kg | 220 – 300g |
| 30 – 40kg | 300 – 375g |
| 40+ kg | 375+g |
This is a feeding guide only, please monitor and adjust the quantity based on the breed, age and activity level of the dog. When a dog changes food this should always be done gradually, slowly introducing the new food over a period of 1-2 weeks.
Composition
65% Beef (35% Freshly Prepared Beef, 24% Dried Beef, 6% Beef Fat),
Sweet Potato, Beans, Beet Pulp, Dried Superfood Blend* (Including
Carrot, Green Beans, Cauliflower, Tomato, Courgette), Minerals, Omega 3
Supplement, Vitamins, Fructooligosaccharides (192 mg/kg), Glucosamine
(170 mg/kg), Methylsulfonylmethane (170 mg/kg), Chondroitin Sulphate
(125 mg/kg), Mannanoligosaccharides (48 mg/kg), Olive Extract (0.01%).
*Each equivalent to 4% Fresh Ingredients
Analytical Constituents
Crude Protein – 38%
Crude Fat – 16%
Crude Fibre – 2%
Crude Ash – 6%
Moisture – 8%
NFE – 30%
Metabolisable Energy – 399 kcal/100g
Omega 6 – 0.9%
Omega 3 – 0.5%
Calcium – 1.2%
Phosphorus – 0.9%
Nutritional Additives per KG
Vitamin A 15,000 IU, Vitamin D3 2,000 IU, Vitamin E 95 IU
Trace Elements: Zinc (Zinc Sulphate Monohydrate) 50 mg,
Iron (Iron (II) Sulphate Monohydrate) 50 mg, Manganese
(Manganous Sulphate Monohydrate) 35 mg, Copper (Copper
(II) Sulphate Pentahydrate) 15 mg, Iodine (Calcium Iodate
Anhydrous & Potassium Iodide) 1.6 mg, Selenium (Sodium
Selenite) 0.3 mg