At Regal Dog we're very well known for our selection of premium stainless steel dog chains. Over the years our range has continued to grow into a very diverse selection suitable for every dog breed.
3 Sizes To Fit Them All
Our Cuban dog chains come in three main sizes, 25mm, 32mm and 43mm (XL).
25mm Dog Chain
The 25mm is the smallest dog chain collar we currently offer (although we do have a range of dog necklaces which are a great fashion accessory for all dogs great and small.)
The 25mm chain is ideal for dogs such as Frenchies and Pugs. The 25mm sizes range from 10″/25.4cm – 22″/55.9cm with an average weight of 400g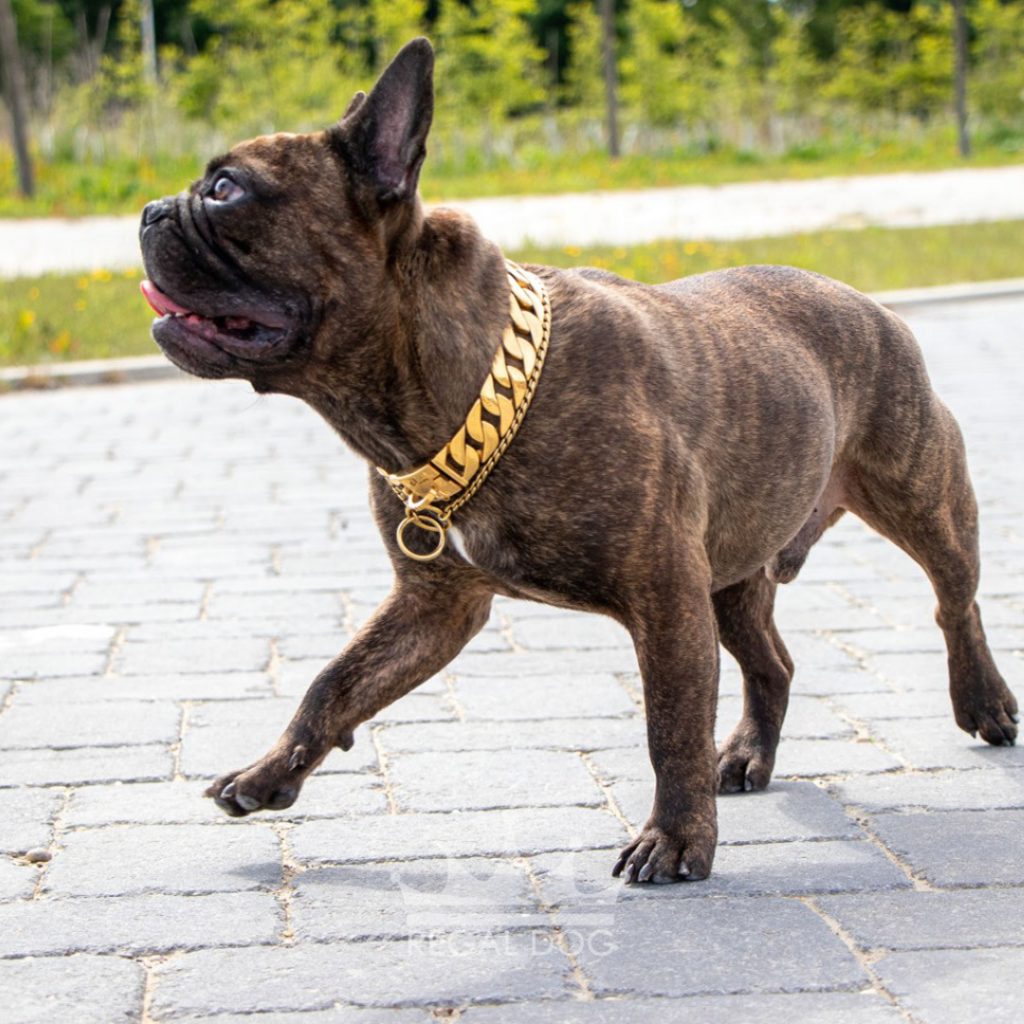 32mm Dog Chain
The 32mm Chain is the most popular size we offer which is ideal for dogs such as Staffordshire Bull Terriers, American Bullies, Dobermans and Rottweilers.
The 32mm sizes range from 16″/40.6cm – 28″/71.1cm with an average weight of 850g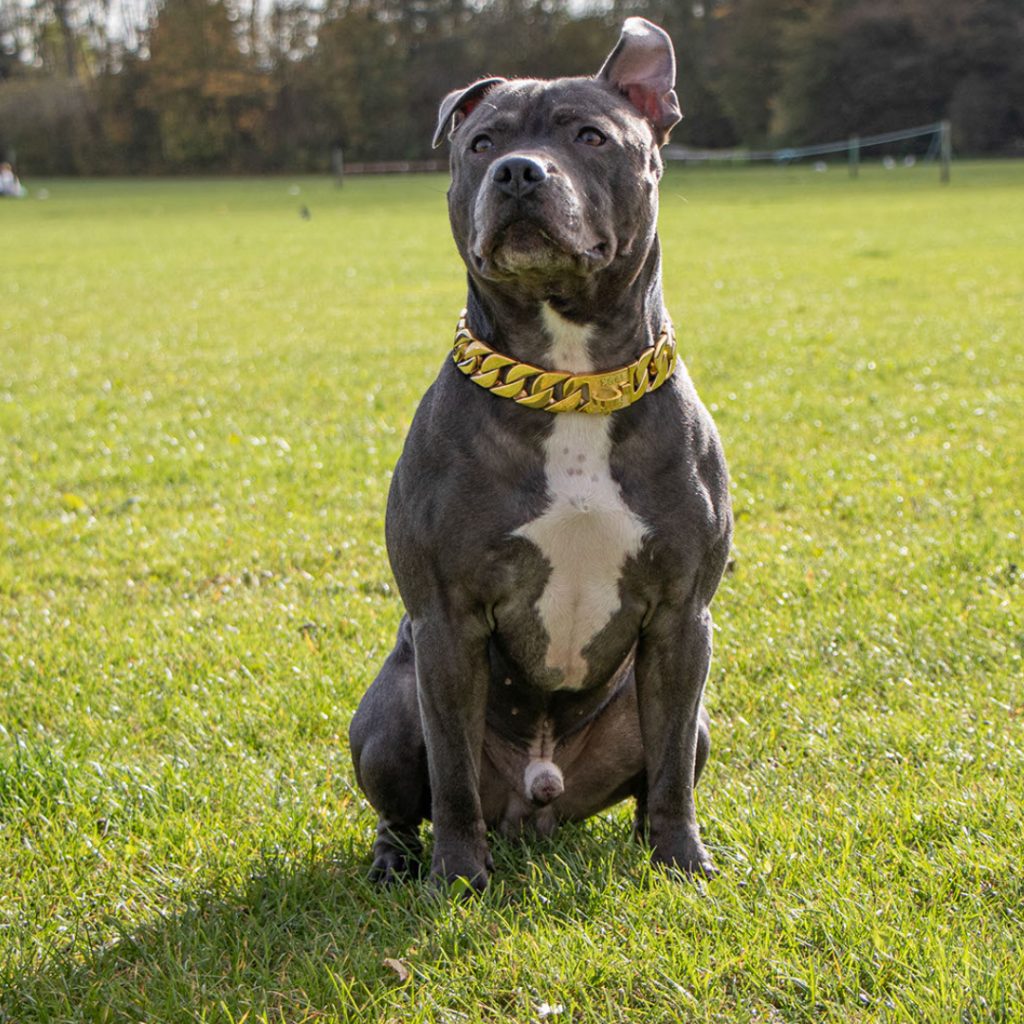 43mm XL Dog Chain
The 43mm (also know as the XL) is the latest size to our range. This size was introduced to give your dog that extra wow factor! These chains are absolutely huge and are certainty not for the faint hearted.
The XL Dog Chain is available for neck sizes of 18″/45.3cm to 30″/76.2cm with an average weight of 1200g – Yes 1.2kg!