Table of contents
---
How to measure your dog
For the safety and comfort of your dog it is essential to measure your dog accurately to ensure the your dogs harness is fitted correctly. The harness should be snug but not too tight. A wrong sized harness, or an incorrectly fitted harness, can cause injury and discomfort to your dog.
You will need to measure you dog's chest circumference to know which size harness you need.
Use a fabric tape measure to place around the broadest point of your dogs chest using a measuring tape, this is normally from the shoulder blades to just behind the front legs.
The dog's chest size is where the end of the tape measure and the remaining portion meet.
Fitting the harness
The harness should be snug, but not too tight. There are two checks to do that make sure our Deluxe harness is fits your dog correctly.
Check 1 – Tightness
A well fitted harness should l allow enough room for you to fit your fingers between the dog's back and the harness.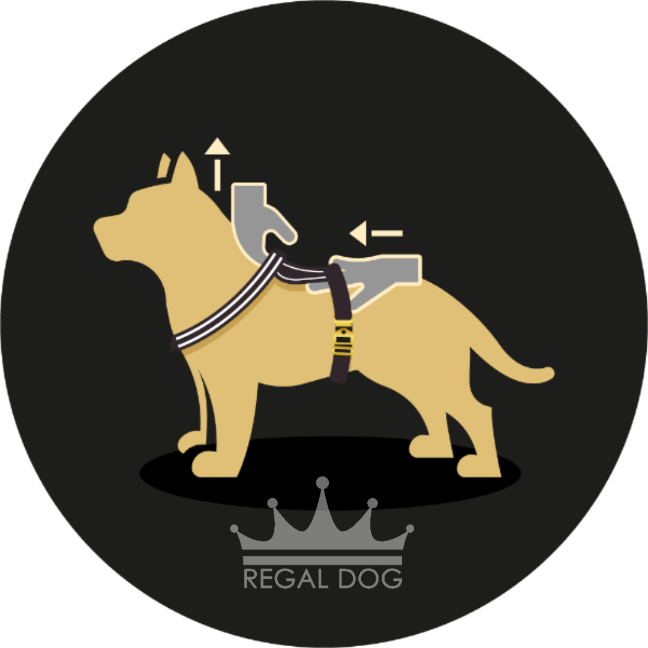 Check 2 – Bottom Strap
A well fitted harness should l allow enough room for you to fit your fingers between the dog's chest and the harness straps.
The bottom strap should be 2 to 4 fingers width away from the front legs for harnesses. Smaller dogs will need 2 fingers width. Larger dogs will need 4.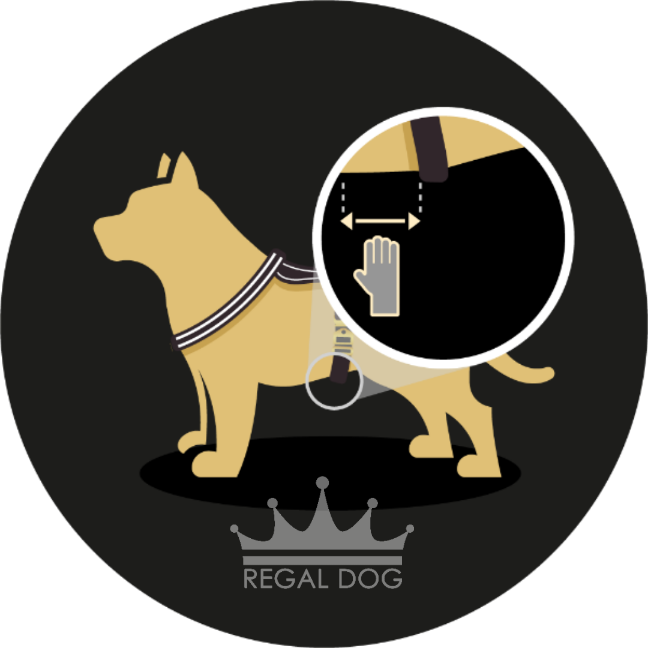 Adjusting the bottom straps
Hold the slider buckle with one hand.
Feed the strap through to create a loop in the middle.
Swap the slider buckle from one hand to the other.
Pull the other side of the strap through the slider buckle to give yourself more/less size.

---
Size Chart
We always recommend measuring your dogs prior to ordering. Our guide is just for reference as it's based upon breed averages.
Size
Chest Girth
Example
Small
55-75cm
22-29″
Beagle, Border Terrier, Boston Terrier, Cockapoo, French Bulldog.
Medium
60-80cm
24-31″
Beagle, Border Collie, Bull Terrier, Cockapoo, Doberman, English Bulldog, Labrador, Poodle, Pocket Bully, Shar Pei, Staffordshire Bull Terrier, Large French Bulldog.
Large
75-95cm
29-37″
American Bulldog, Boxer, Doberman, German Shepard, Golden Retriever, Husky, Labrador, Labradoodle, Malinois, Pitbull, Pocket Bully, Rottweiler.
Extra Large
80-100cm
32-39″
Akita, Cane Corso, Great Dane, Irish Wolfhound, Mastiff, Presa Canario.