Cleaning
Please avoid using any fancy chemicals or polishing cloths on your chains. It may ruin the finish!
Please follow these 2 simple steps to restore the new look shine:
Place the chain in warm water and leave to soak for 5 minutes.
Remove the chain from the water, lay flat onto a normal kitchen towel and then rub dry. This will lift and dirt and restore the shine.
Stay away from jewellery cleaners and antibacterial soaps which may have certain components that will make your chain tarnish.
If the chain is exposed to salt water please rinse off in fresh water as soon as possible to preserve the high shine finish.
Collar Clasp Maintenance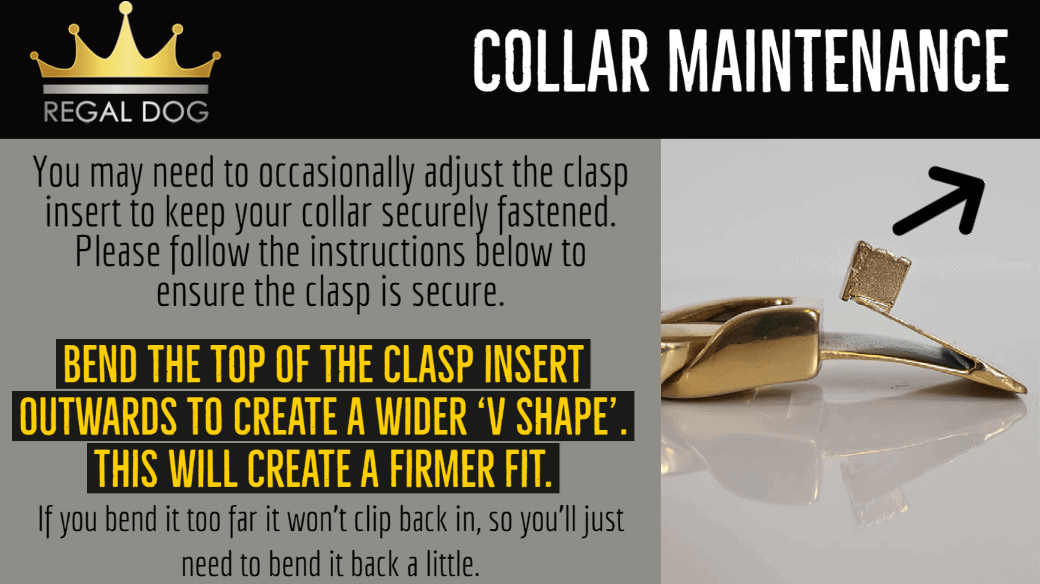 If you have any questions please contact us.